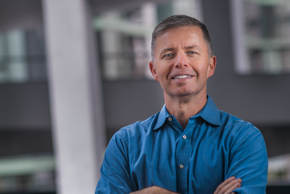 It's 3 PM on a Saturday. You've been out and about with the kids all day - first, a birthday party. Now, a soccer game. After the game, you'll have to race home and get them settled quickly, because you have tickets to see your favorite band perform at a downtown venue.
You know how difficult traffic can be heading into the city on a Saturday night, so you anticipate a long commute. Luckily, because you purchased parking from the venue in advance, you received an email offering to help make your drive to the stadium and parking garage a bit easier.
Though a bit skeptical, you use Waze all of the time, so you decided to take them up on their offer and added the trip - called a GamePlan - into your Planned Drives on the app. As an added touch, you notice that you'll even get an alert when it's best to leave for the venue.
A couple hours later, just as you are cleaning up from dinner, you receive a notification suggesting you leave now for the concert given changes in traffic conditions. After getting in your car, you hit "navigate" on the notification and begin driving. So far, so good.
You reach the venue in record time, bypassing crowds, road closures and other traffic incidents. Surprisingly, Waze routed you directly to the parking garage - not the actual venue! Great news, considering it would have taken quite a while to circle and work your way back through traffic.
Upon arriving at the parking garage, you see clear signage directing you - as someone who had pre-purchased parking - to a "Fast Lane." Bypassing a half-dozen cars waiting in line to pay, you pull up to an attendant with a hand-scanner and scan your parking pass and you're in.
Having saved quite a bit of time, you walk into the venue earlier than expected! After meeting your friends, you grab a drink and sit back to wait for the start of the show.
Arrive and Waze Team Up to Make Venue Parking Easier
The fan experience begins well before a fan steps foot in the venue - and well before venue and stadium managers have any control over it. According to a Populous and Nielsen Sports study from January 2017, parking and transit are the two biggest pain points for people attending events or games at venues.
Arrive can help. We are the leader in end-to-end mobility solutions for venues, committed to building products and services that improve fan experience and have the strongest footprint across the U.S. and Canada. In collaboration with Waze, we developed GamePlan for stadiums and venues, making it easier for fans to get to events on time and reducing traffic and congestion.
How does it work?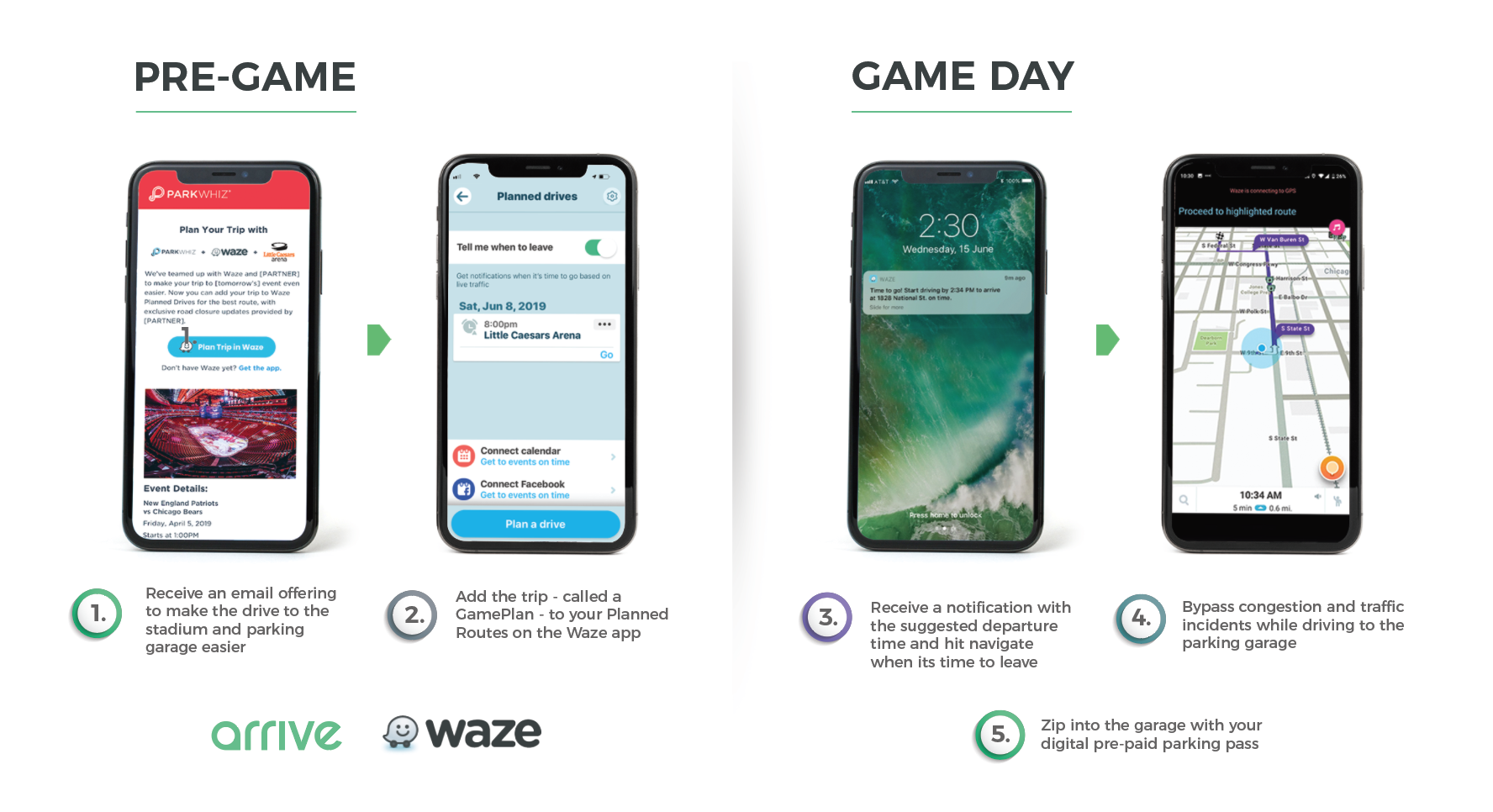 Anyone who purchases event parking through an Arrive-powered venue can add the GamePlan directly to their Waze app. Users will receive notifications alerting them when they should depart for the event based on traffic and road conditions, and turn-by-turn directions straight to the stadium or venue's parking garage.
We'd love to make gameday better for your fans. If you're interested, please reach out at ed@arrive.com