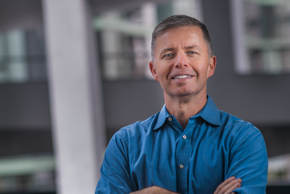 We've spent the first half of the year working closely with venue partners across the U.S. to enhance the game day parking experience for their fans and event-goers. After much work and collaboration with their operations teams, we are a proud partner of several new major professional sports venues. Together, our goal is to help alleviate one of the biggest pain points for fans: parking.
As the leading provider of parking pre-sales for teams and venues across the U.S. and Canada, we've recently signed partnerships with the American Airlines Center, Carolina Panthers, SMG Jacksonville, Memphis Grizzlies, Chicago White Sox and more.
Benefits of Pre-Selling Parking
Pre-selling parking is key to helping alleviate fan stress, reduce congestion around venues, and drive higher venue sales, as fans don't get reminded of the cost of parking right before they take their seats. Fans are routed directly to the garage entrance and scanned in quickly, getting to their seats early with a cold beverage and extra cash that they would have otherwise spent on parking. Arrive is the only company to integrate parking pre-sales into all of the ticketing platforms and major stadium apps like Venuetize, VenueNext, Yinzcam, and MLB Ballpark. In addition to our long-time partner, Ticketmaster, we've recently inked deals with SeatGeek, Tessitura, and Paciolan.
Furthermore, we offer a unique parking solution reaches customers via multiple distribution channels before the event, bringing inventory management into one centralized location, and a one-of-a-kind partnership with Waze that helps fans better navigate to venues and alleviates congestion on game day.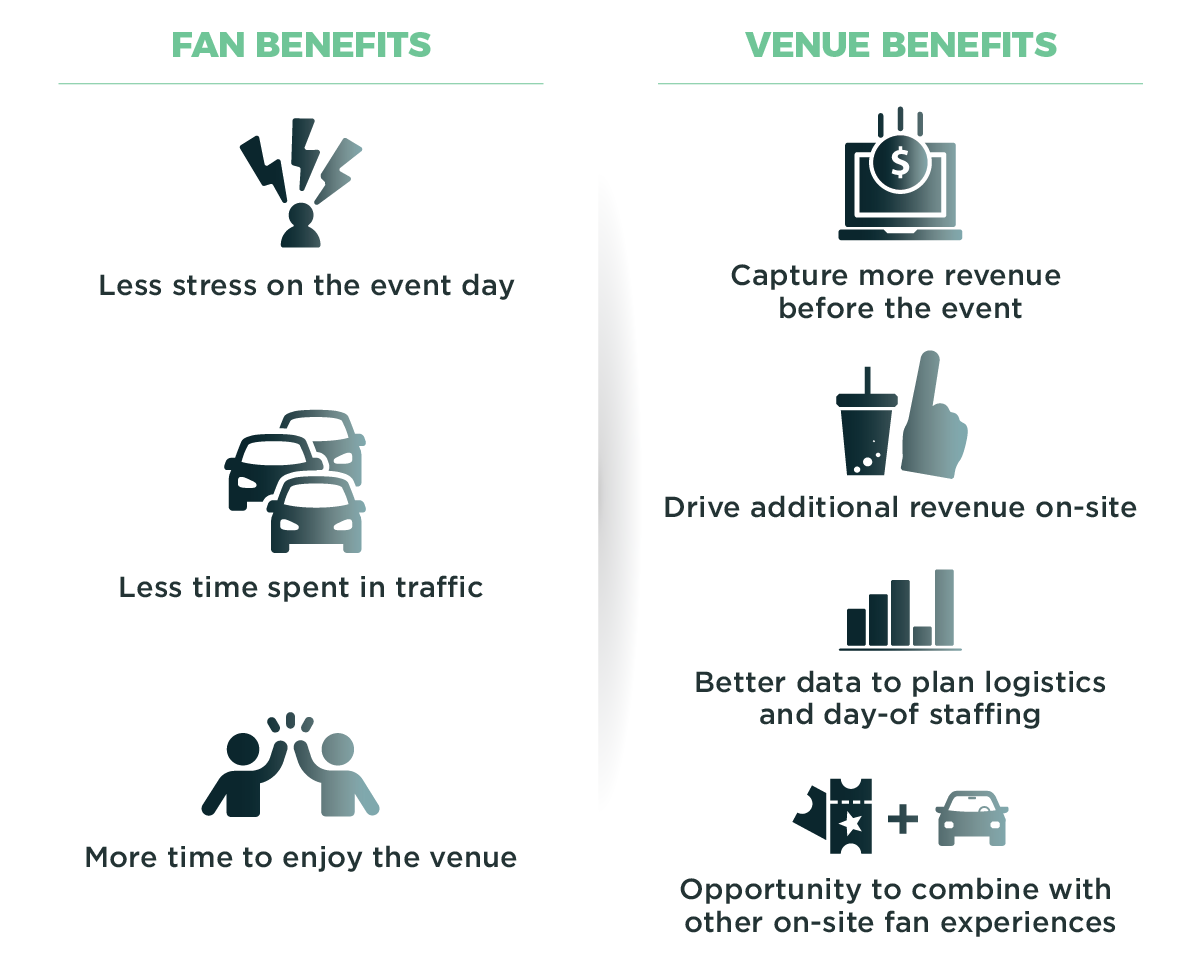 A Proven Solution: Olympia Development Case Study
Olympia Development partnered with Arrive, updated their on-site technology, and included links and interactive widgets on all game day communications. As a result, the venue is pacing to grow its online parking bookings by 240% year-over-year, while dropping its egress time (the time spent leaving a parking garage) by 75% from 45-55 minutes to just 12 minutes.
Let Us Help You
Through our work with hundreds of venues, we have developed a strategically-crafted playbook and sold over $200M of on-site and off-site parking for partners.
Our #1 goal is to make parking the last thing our partners and their fans worry about. Let's explore how we can help you and your venue today. Contact us to learn more!